RADIO RATS
Discography
Into The Night We Slide (October 1978)
"ZX Dan", the opening track from the "Into The Night We Slide" album, is a wonderful piece of new wave space-rock whose similar lyrical theme is a nod to David Bowie's 1972 smash hit, "Starman". The song was also inspired by the 1977 Stephen Spielberg film "Close Encounters Of The 3rd Kind", and has a more polished production than the rest of the album, which is a closer reflection of the band's raw live energy.

Brian Currin
---
To The Watertower (1981)
(To The Tower)
12 early Radio Rats compositions that were never released
---
Pure Pop 1985-1988 (1988)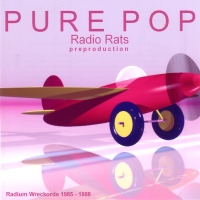 ---
Via Dolorosa (1988)
(some tracks re-recorded in 1990 and released on 'Big Beat')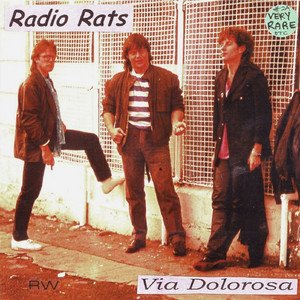 ---
Big Beat (1991)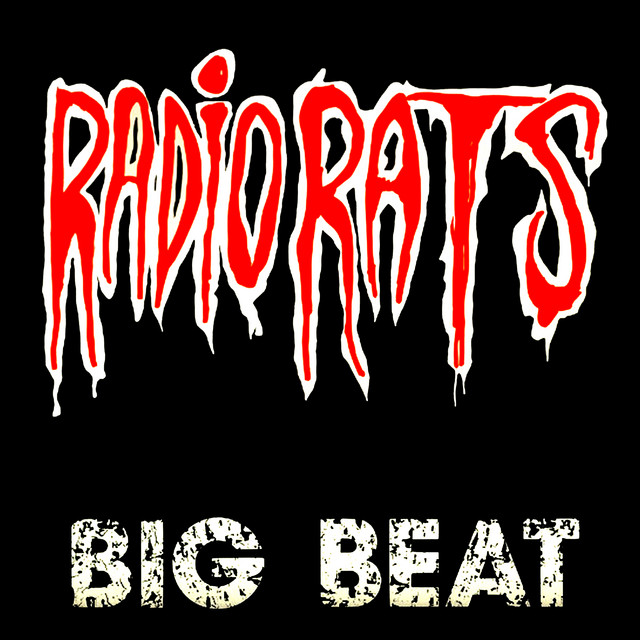 ---
Third Street (1995)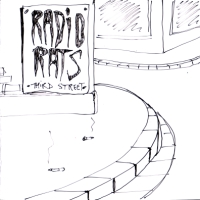 ---
Theatre Of Electric Chairs (1995)
(aka Radio Rats IV)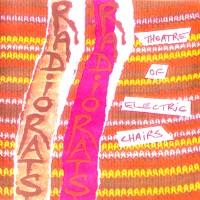 ---
Tandy Park (1996)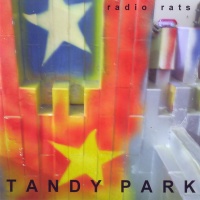 ---
Music For Funerals (2000)
(working title: Radio Ketamine)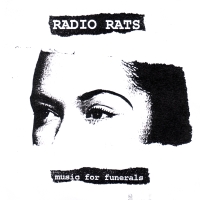 Please read a review by John Samson
---
Modern Cake Decorating (2001)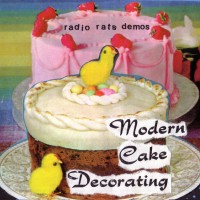 ---
Home Decorating For Beginners (2004)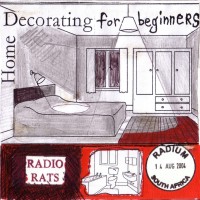 ---
Entertaining From Your Freezer (2005)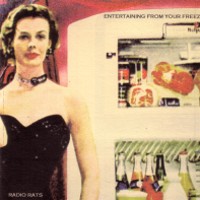 ---
Locomotive Hotel (2005)
(with Roger Lucey on spoken bits)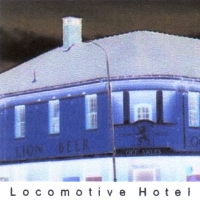 ---
Weird Weekend (2005)
(with Divine Rights Trip)
(band recorded in 1994, vocals & monologues recorded in 2005)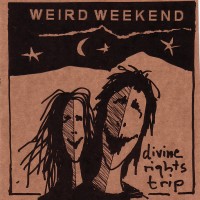 ---
Spooky Obsession (2006)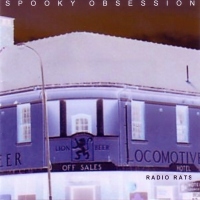 ---
Demos 2005-2007 (2007)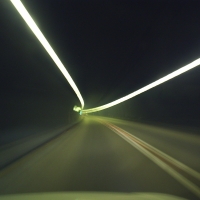 ---
Girl Trouble 2 (2009)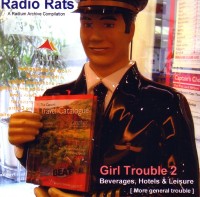 ---
Pop Coffins (2009)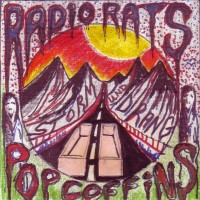 ---
Love Train (2010)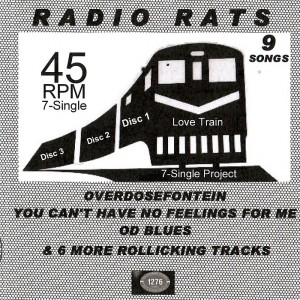 ---
Madhouse (2011)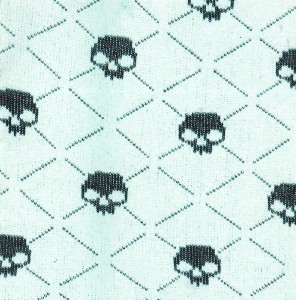 ---
Merry Tales (2012)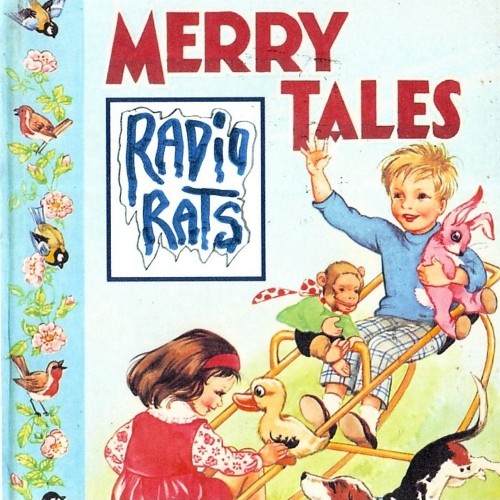 ---
Live at The Market Theatre, Johannesburg, 18 June 1978 (2012)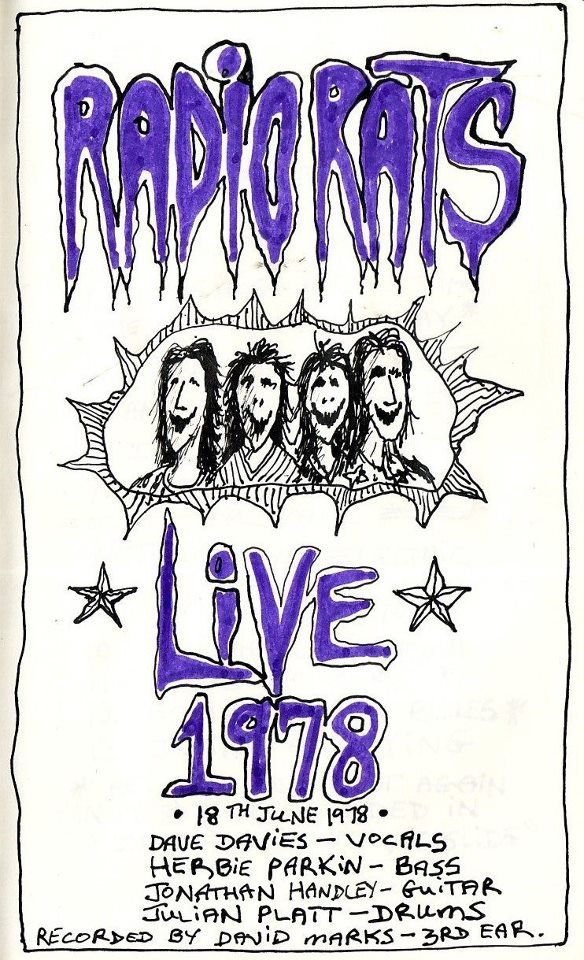 ---
Night Thoughts (2012)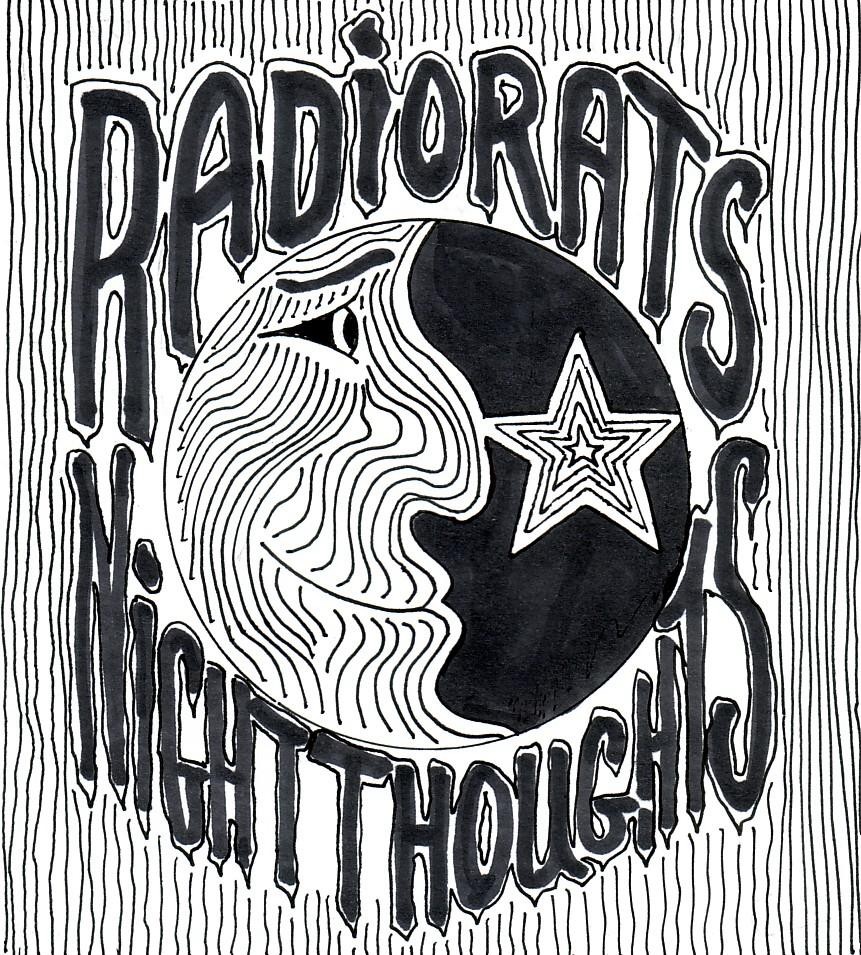 ---
Cyanide Lake (2013)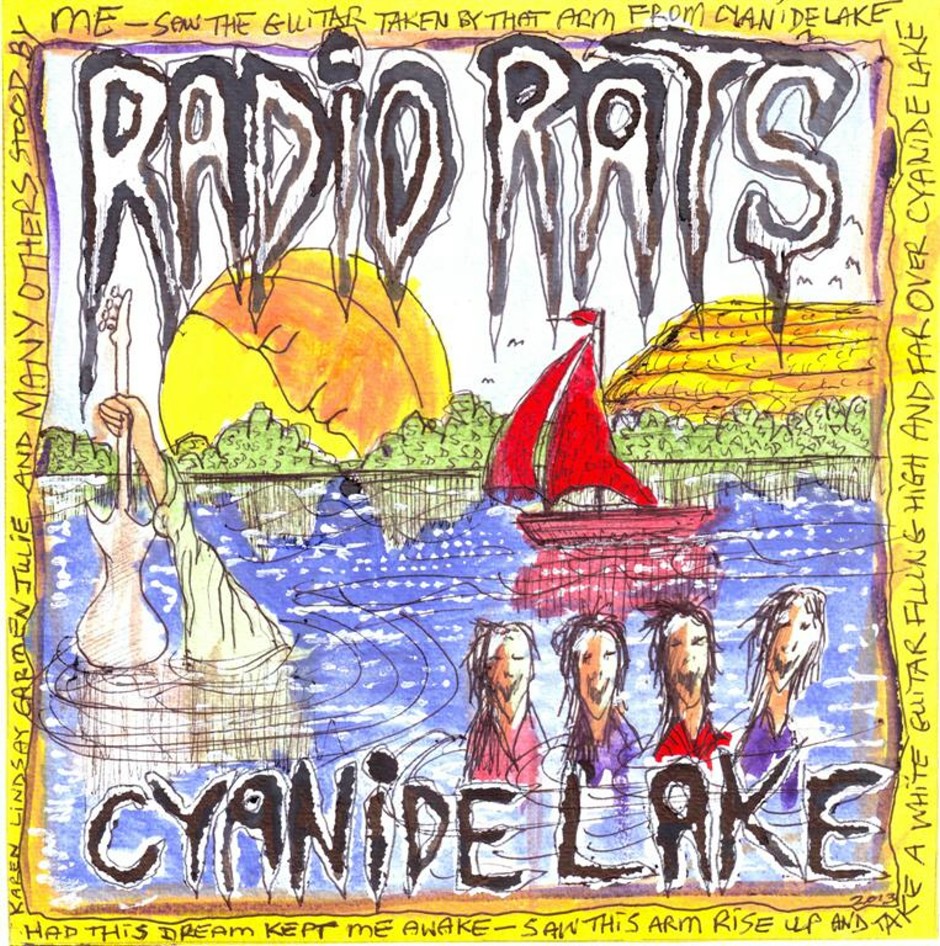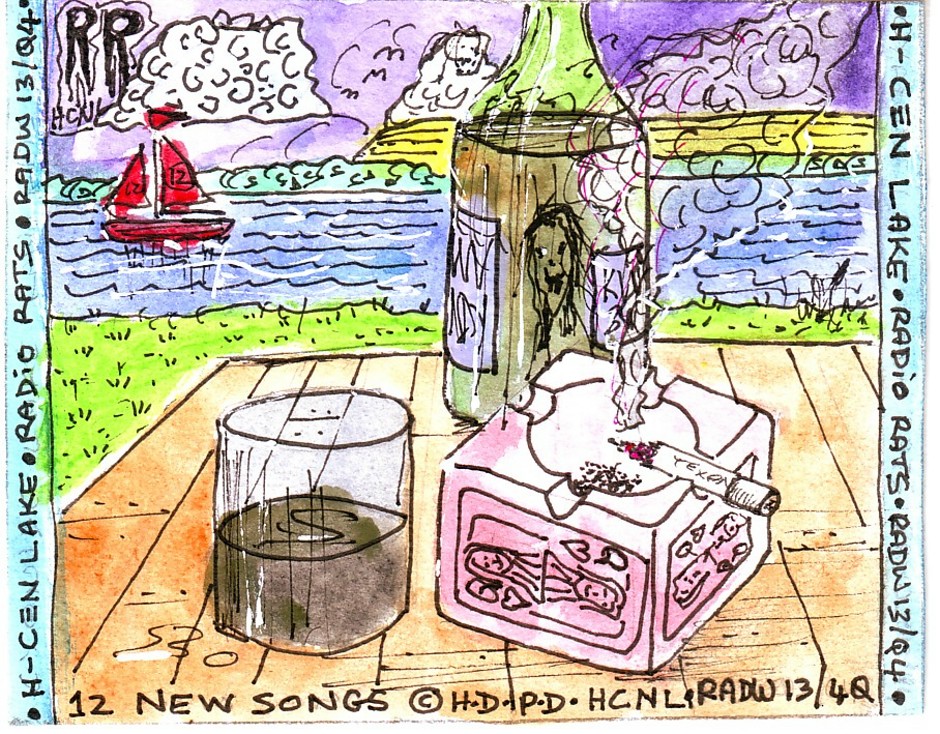 ---
Ingrid Jonker - Die Kind Is Nog Jonger - Various Artists (2016)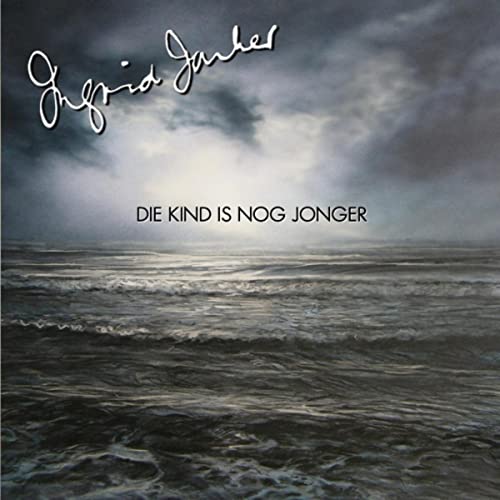 ---
Jiving and Dying - The Radio Rats Story (CD/DVD combo) (2016)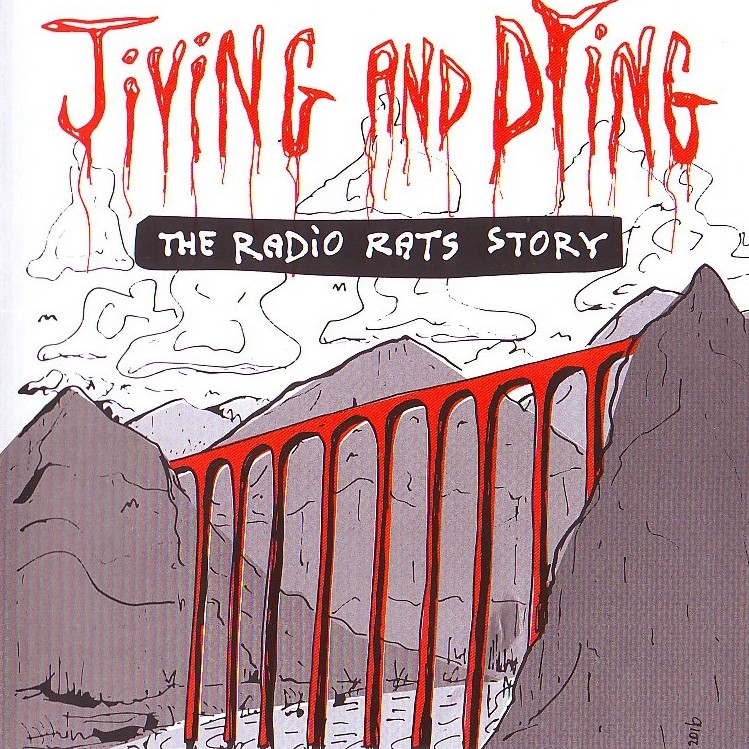 Click or tap the image for Artwork Gallery
---
The Concise Rock 'n Roll Primer (2017)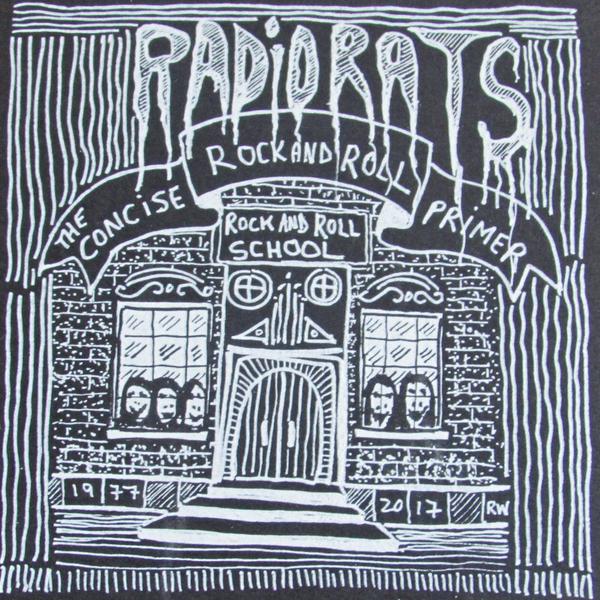 Please see the LYRICS page.
---
Night Thoughts, Part 1 (2019)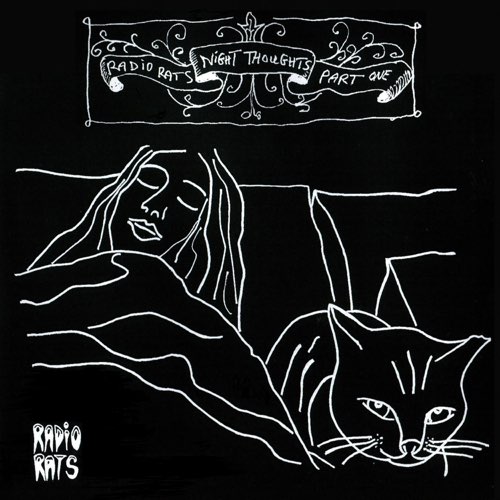 ---
Road Songs (2019)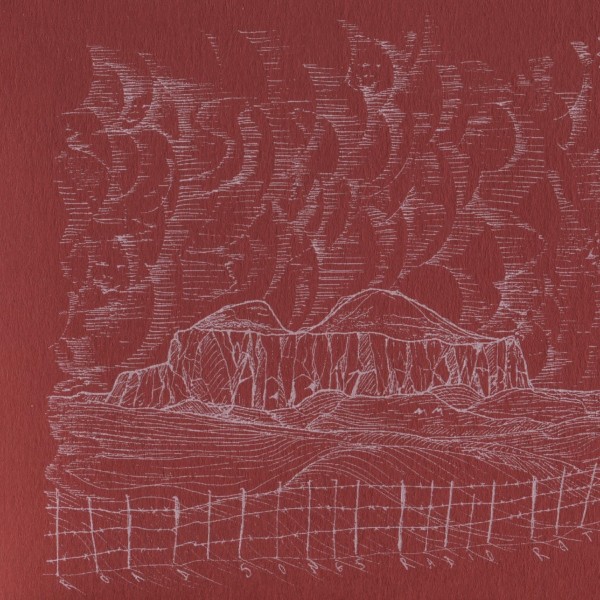 ---
Killville (2019)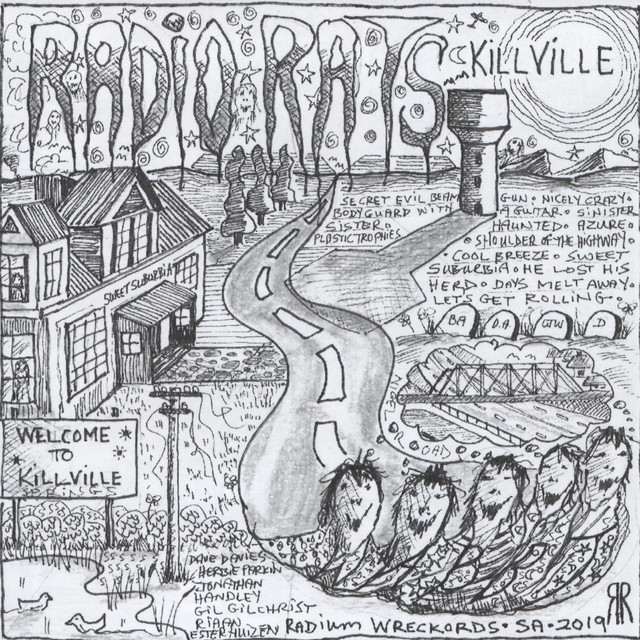 Review
Killville was released in 2019 and features 13 classic new Rats' tracks.
This is a really strong album with good songs and it is so cool to hear a group on top of their game and enjoying themselves. Drummer Riaan Esterhuisen has turned out to be a really inventive musician and he changes his style to fit the mood with ease. Guitarist Gil Gilchrist is also producing some really good licks and riffs and his solos are well executed and controlled. Jonathan Handley has come up with some really good tales as he always does and Dave Davies gives them the heart felt delivery they deserve. Dave's Jagger/ Pop/ Beefheart vocals are perfectly offset by Jonathan's higher pitched Marc Bolan-esque backing vocals and that is one of the Radio Rats most endearing qualities. The songs are mostly pop-rock and reminiscent of early Stones and Kinks but there are also a few slower almost lounge jazz songs which are a treat. Lets examine those songs in more detail....
The album gets off to a strong start with the Zappa/Beefheart-esque "Secret Evil Beam Gun" which is harder here than on the live album. "Nicely Crazy" is classic Radio Rats with it's irreverent humour and it is a really nice and sleazy pop rocker with a really nice brush beat...."she don't need pills or electricity/to me she is just nicely crazy/the one who's really coocoo is me" "Bodyguard with a Guitar" features some fine guitar work and solo from Gill and it is quite Stones-ish at times. "Sinister Sister" features Dave doing some Iggy Pop type crooning which works really well with the subject matter. "Haunted" is a semi-acoustic love song before we get to the lounge jazz/swing style of "Azure". "Cool Breeze" is another lounge jazz styled song with Iggy, I mean Dave crooning again.
"Shoulder of the Highway" is a very good Stones/Kinks type pop song with clever lyrics, but then most of Jonathan's lyrics are clever. "Sweet Suburbia" is another Stones/Kinks styled pop song and like me, you may find the characters sound familiar. "A White picket fence/will be no defence/against a bookless bookcase/ and no common sense...Sweet Suburbia, is only a dream..." "Plastic Trophies" is a good rock song with more good, clean guitar work from Gill. There are two gentle pop/rock songs towards the end of the album and "He Lost His Heard" has more great guitar work while "Days Melt Away" sticks to it's gentle groove quite irresistibly. The final track, "Let's Get Rolling" is a bit of a rocker about going down to the sea with your guitar..."on a happy beach/with a happy song/that's the place/that I belong".
All in all a very enjoyable album with some really good songs but I just wish that the CD included a lyric sheet or book as the best part of most of these songs are the lyrics. I would give this 4 out of 5 rating, would have been 4.5 if there was a lyric book.
Ernesto Garcia Marques, 15 September 2020, Jive Talking and Eyeballing
---
Concert For James Phillips - Various Artists (July 2020)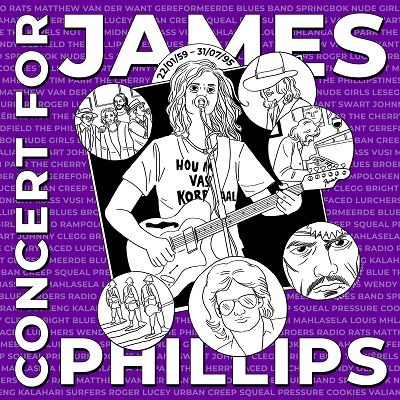 ---
Live At The Radium 2019 (2020)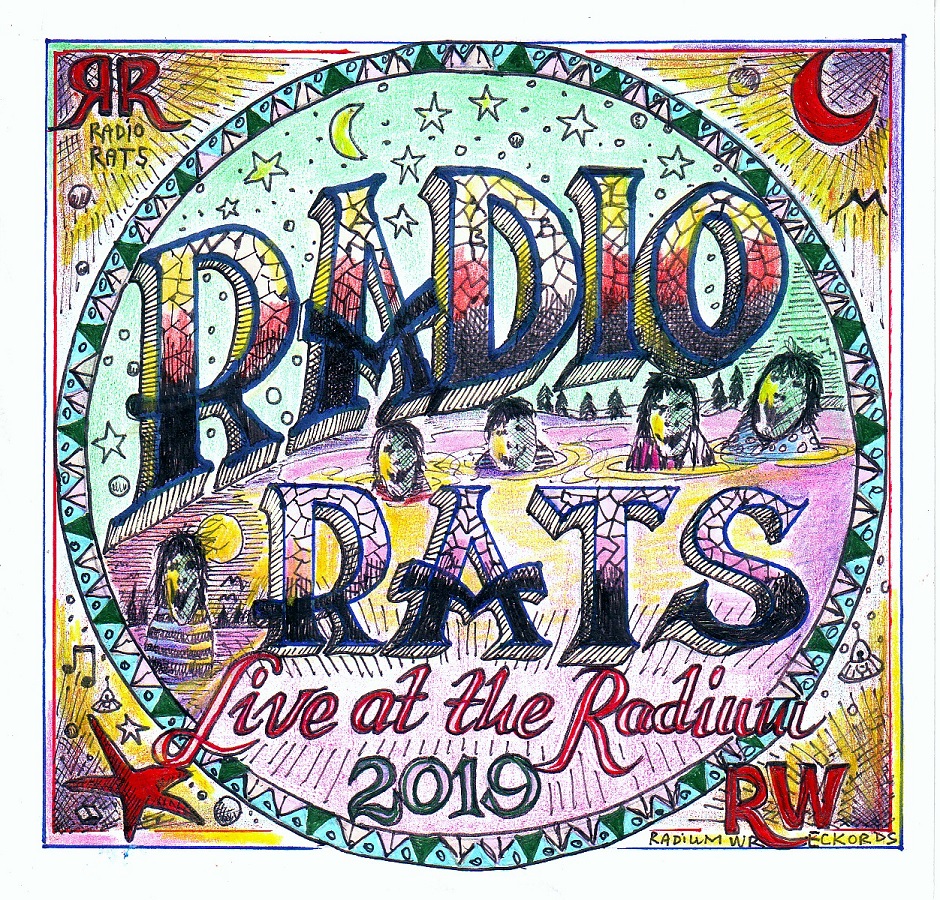 Click or tap image for Artwork Gallery
Review
Live at the Radium 2019 has just been released and it the first live Radio Rats album.
The album was wrecorded at a live gig at the Radium Beer Hall in Springs with a Zoom Model HN2 Handy Recorder which was placed near Riaan Esterhuizen's drums ''This stereo SD card recording was transferred to multitrack in Cape Town by David Langemann. All under-recorded parts were bolstered by recordings overdubbed in London, Sweden, Hilton (Natal) and Springs". For this wrecording the Rats were: Dave Davies - vocals, Jonathan Handley - guitar & vocals, (the late) Herbie Parkin + Phil Erskine - bass (added in Sweden), Riaan Esterhuisen - drums, Gil Gilchrist - lead guitar.
This is like a bootleg with improved sound and you can almost imagine you are there with all the shrieks, applause and Andy Darlington's glowing introduction. What is a delight is some of the songs feature explanations as to what the songs are about though in most cases we knew anyway. Like on "Welcome To My Car", Dave mentions that half the population of Springs was conceived at the Nigel Drive-in, on a Saturday night. I am sure they were : "Welcome to my car, steam up the windows please.." and the rest can be left to your imagination. The album get's off to a rocking start with 'I'm Not Like That' which is about a young Rock 'n' Roll fan. The song has an early Stones like feel as does 'Small Town Garage Toilet Blues" and "Cigarette Pack Blues". The Radio Rats sound is somewhere between the Stones and the Kinks. The songs are different to the songs that were on the other Radio Rats albums and some songs have evolved and the band bear them well. Some have different arrangements like "Omega Man" which has become a really strong bluesish rocker and it is a potential single.
There are some really good slow songs on this album which go down really well live like with "Roads, Hills and Stars" (about Springs), the dreamy pop of "Flesh Temple", "Welcome To My Car", "ZX Dan" and "Janis", a love song for Southern comfort. The latter is preceded by Dave Rat talking about the gold plastic cap of Southern Comfort. The Radio Rats seem to go down well with drinking crowds... "Secret Evil Beam Gun" is a newish song on the album, from Killville which is a pure delight. The song reminds me of Zappa with the Mothers and Dave's vocals are reminiscent of Captain Beefheart on Big Eyed Beand from Venus but this is still the Radio Rats. No one sings about space and travel better than the Radio Rats, and it is so catchy too.
Highlights for me include the rollicking "Law and Order" about a guy who lost his heart and he wants it back.... "You took me under your rubber wing/you took me down in your submarine/you took me to your breast and I fell asleep/you exposed me to the creatures of your deep, oh yeah.. I want out, I want out.." Nobody writes a love song quite like Jonathan Handley, so clever too. The second last song, "The Key" is an epic Kinks like tale that will leave you with your jaw hanging open. In essence Jonathan is a story teller and each song is like a little city and it's inhabitants...
"ZX Dan" ends the album in rollicking fashion though this is not the "ZX Dan" that you may know. The latest version is more gentle with some sweet riffs and friendly chords that will lift your spirits and help you soar into space. "The whole of outer space/is tuned into the human race/my galaxy is doomed/so I moved to your moon/so turn on your radio/and play me that Rock 'n' Roll/stop feeling so so blue/`cause I'm coming down to you.."
A highly enjoyable album that will probably be appreciated more by RR fans but this will undoubtedly be another future classic. I give this three and a half out of five because live albums are never as tight and polished as studio albums. This and the Killsville album can be ordered directly from Jonathan Handley's Facebook page or on the Radio Rats page. Get both or you will regret! Unfortunately, this is the last album that will ever feature the late, great Herbie Parkin on bass and I would like to dedicate these reviews to him. Thank you for the music Herbie /M\
Ernesto Garcia Marques, 15 September 2020, Jive Talking and Eyeballing
---
Tea With Pandora (Demonstration Wreckordings) (2021)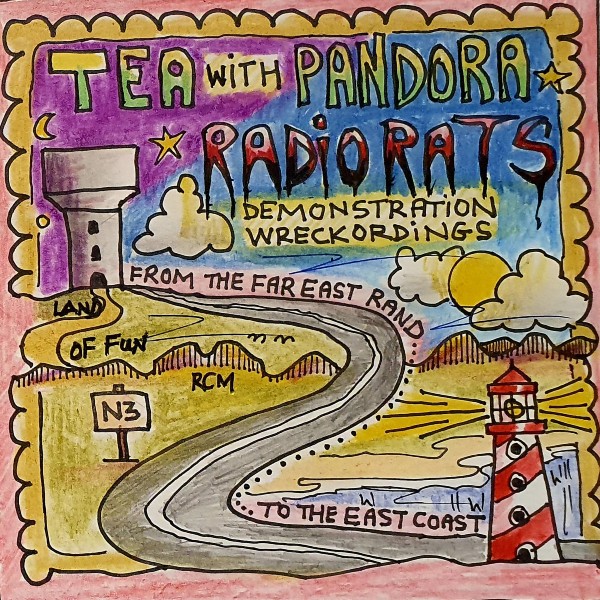 Click or tap image for Artwork Gallery
---
Silotown (October 2022)
Click or tap image for Artwork Gallery
There will be 500 CDs pressed by early November.

Jonathan Rat, 25 October 2022
---
Moordenaars Karoo - A Musical (18th November 2022)
Click or tap image for Artwork Gallery
There will be 1000 Moordenaars Karoo CDs and a separate fanzine-type booklet, out before the end of this year.

Jonathan Rat, 8 November 2022
---
Pentatonic Canticles (17th November 2023)
Please see the LYRICS page.
---
More information on Radio Rats releases at Discogs
---